SCENTWORK – contact us for further information
FITPAWS – Open on obedience classes, puppies at 10.00am till 11.00am and adults 11.00am till 12.00pm. Please book in advance
DOG SPORTS
Absolute beginners
Agility
Gundog
Fitpaws
Flyball
Scentwork (only available on Saturdays)
£15 to book your place by emailing us – only 5 places available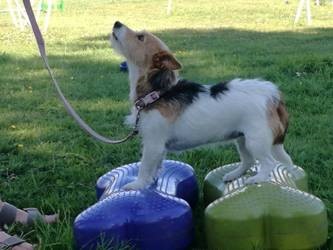 My mission is to improve your dogs focus on working just for you !
Focusing mainly on education and awareness, we aim to provide dog owners with the knowledge and insight you need to effectively train your dog.
This one hour workshop will explore training your dog and to slow everything down and train them to stay focused plus to be more mindful and thoughtful in their busy lives. What does this involve?
It is important to chat about their play / training and exercise and how they learn we will give you a brief overview of how important the "little things" are in there lives
– Creates calmness
– Impulse Control
– Focuses your dog
– Learn to recognise your dogs own body language
– Tire your dog out mentally
– A sleeping dog yeah! win win!!!
We all have good days and bad days; it's all about how we behave and what we do, we will be covering this topic a lot over a coffee or tea.
We will be using the fitpaws equipment to help them get focused on you, plus, refreshments for you after.
Please note: There is a minimum and maximum (max 4 dogs) number of dogs in this workshop so book your place early.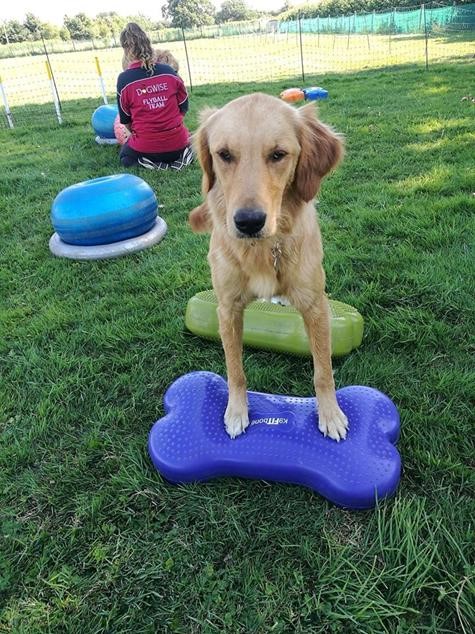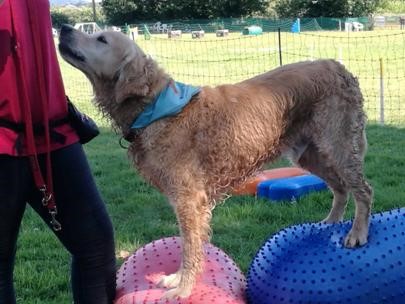 We will be working on the fitpaws equipment and the beds, to help the dogs stay FOCUSED!
It's so challenging for your dog to stay focused on you when there are other distractions in life!
Have you ever wondered why I have focused and relaxed dogs!
Well here's the thing, I work my dogs on the fitpaws as much as I can.
This is a game changer for any dog.
You will have amazing results with this we will help your dog stay focused on you for a lot longer the results are endless!
– mental games
– calmer
– flexibly
– stretches
– balanced
– maintain control
– weight loss
Plus if your dog is in pain or stiff they can become grumpy!
So it's a win win! It's amazing on every level!
But you will have to stick with it to get the best results…
It takes time for your dog to adjust to the equipment…
This is why we run this workshop for 3 months.
So please don't forget to book your place!
and please pay in advance of all workshops only £15, premium members £14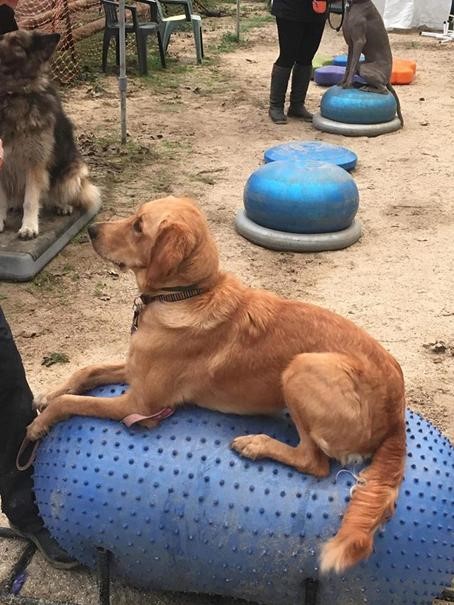 A well trained dog!