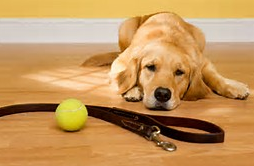 In Mere, Gillingham, Shaftesbury, Wincanton, Hindon, Tisbury
And the surrounding areas
All the Dogwise dog walkers are fully trained in first aid and insured & approved by Dogwise.
We have a responsible team of dog lovers who will cater for your dog's individual needs.
We walk only your dogs.
Please let us know your dogs likes and dislikes and where they love to be walked, so they can be as happy as possible while you are away.
We can keep you updated on Dogwise walkers Face book of their daily antics if you wish.
Outstanding value for money
Dog walking, or Home visit
£12 for 1 dog 1 hour home visit or dog walking
£15 for 2 dogs 1 hour home visit or dog walking
£11 for 1 dogs 1 hour trip to vets or groomers
£8 for 1 dog 30 min home visit/dog walking
£8 for 1 dog 30 min trip to vets or groomers
£11 for 2 dogs 30 min home visit/dog walking
A £2 charged will be added if you live outside the dog walker's area
We are taking bookings by email facebook or phone
To book a dog walker you can email, call, text or facebook me
Call Tina @ home 01747 860318 or Mobile 07807486377
Email info@dogwisetraining.net