FORTH COMING EVENTS
PACK WALKS ARE BACK IN 2018 YEAH!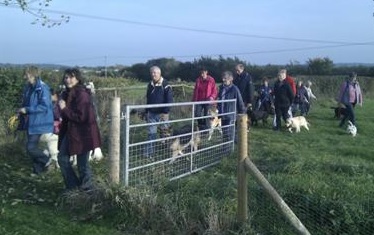 DOGWISE IS STARTING UP THEIR MONTHLY WALKS ON SUNDAY AFTERNOONS
Puppy walks start at 2.15pm (age 6 months - 1 year) a short walk around the Dogwise grounds and fields
Adults start at 3pm
THE DATES OF THE WALKS in 2018
4th February
4th March
1st April
6th May
3rd June
1st July
5th August
2nd September
7th October
4th November
2nd December
£3 per dog all money raised will go charity
It's fantastic fun so come along and chat away as you walk your dog while they are running around with all their doggy friends.
We will put in some beech walks in the spring and autumn so keep a look out!